Larkrail didn't take place in 2018, for one reason and another, so apologies to everyone who was set to participate and visit.

I'm not sure about future years, but whatever happens we went out with a bang in 2017, raising the magnificent total of £750.00 for the Julian House charity.
Thank you very much to everybody who contributed in all ways over the years, not least Lesley, Dave, Tim and everyone else who helped in the kitchen.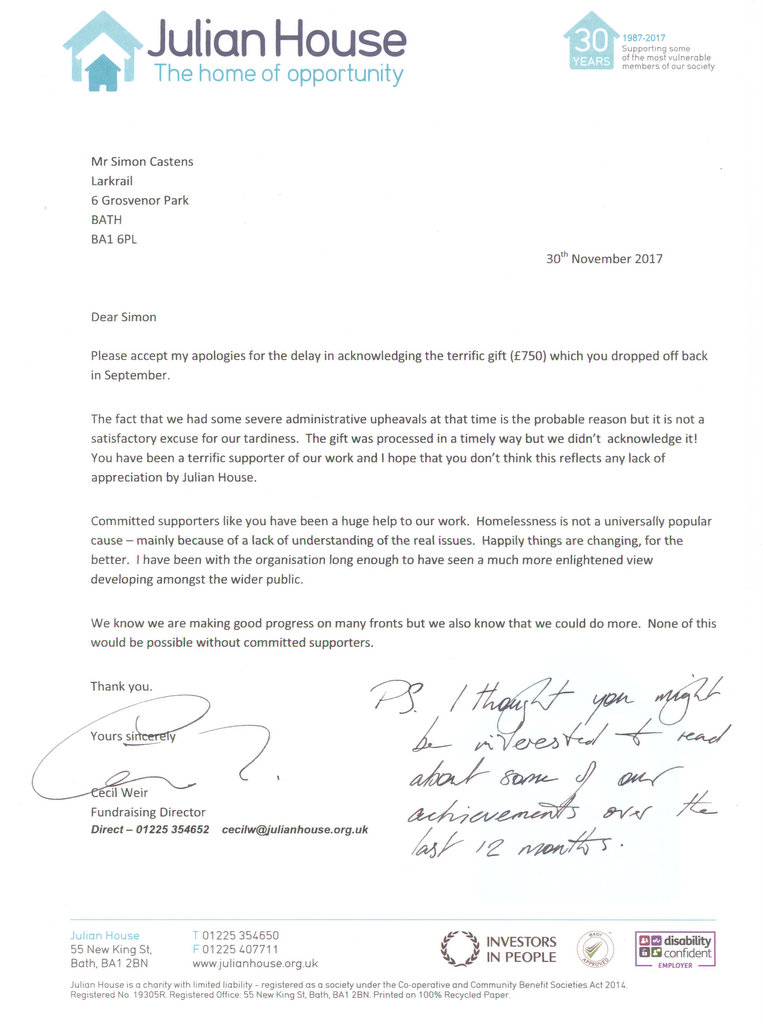 In 2016 Roger Swan wrote us a poem:
At The Larkrail Train Show
Let us not speak for the love
we share for these trainsets:
Let us drink Tea and look.
She, checking watch: eating cake
Tapping foot:
He, acquiring another Railway Book.
And both, Puzzled for a moment,
In this Larkhall Inglenook
Simon Castens
6th October 2018