Site last updated Saturday 15th July 2018 latest additions to stock added, new reviews, unavailable titles removed.
New from Wild Swan
"LNWR Wagons Volume Three" from Wild Swan is now at the printers and should be available from the latter part of August, I will give a firm date when I know it. I am also now going to produce two books on the Titfield Thunderbolt, the first being a new expanded and updated edition of my 2000 book "On The Trail Of The Titfield Thunderbolt". Currently being laid out by Steve the designer, this should be available this September. A larger and more pictorial book on this subject will follow shortly afterwards.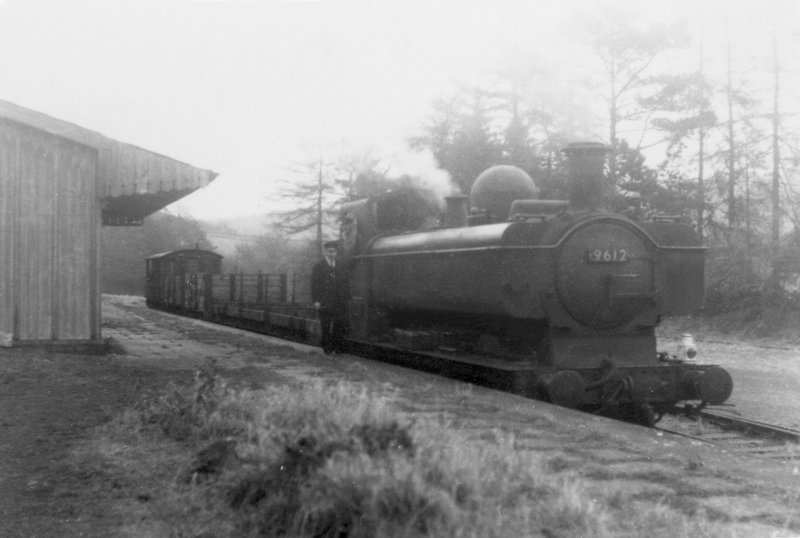 Here is an image taken from the first book. In 1958 a demolition train waiting for the crossing gates at Monkton Combe to be opened before heading towards Camerton. Photo copyright Colin Rawlinson and S. Castens.

New to stock

Some good books from Crecy recently, I esecially like British Railways Steam 1968 and the atlas of closed railway stations, which is much more interesting than it sounds, both featured and reviewed in "new books". Going back to last year's Southern commemorations, "Twilight of Southern Steam" remains a very good read.

The latest issue of "Archive" magazine features an extended article on the garage that once existed high up on the Gloucester Road above Larkhall. Set up by Ernest Lassman and largely ran by his two sons Gordon and Ron, it was once a busy place where traffic leaving Bath on the A46 could refuel as it made its way north out of the city. I know Gordon's sons, Nigel and David, and between them they have penned a charming portrayal of the business and how it came about, with a large number of interesting photogaphs, including this rare colour shot taken by a customer in 1958. see main listing for fuller details of this issue.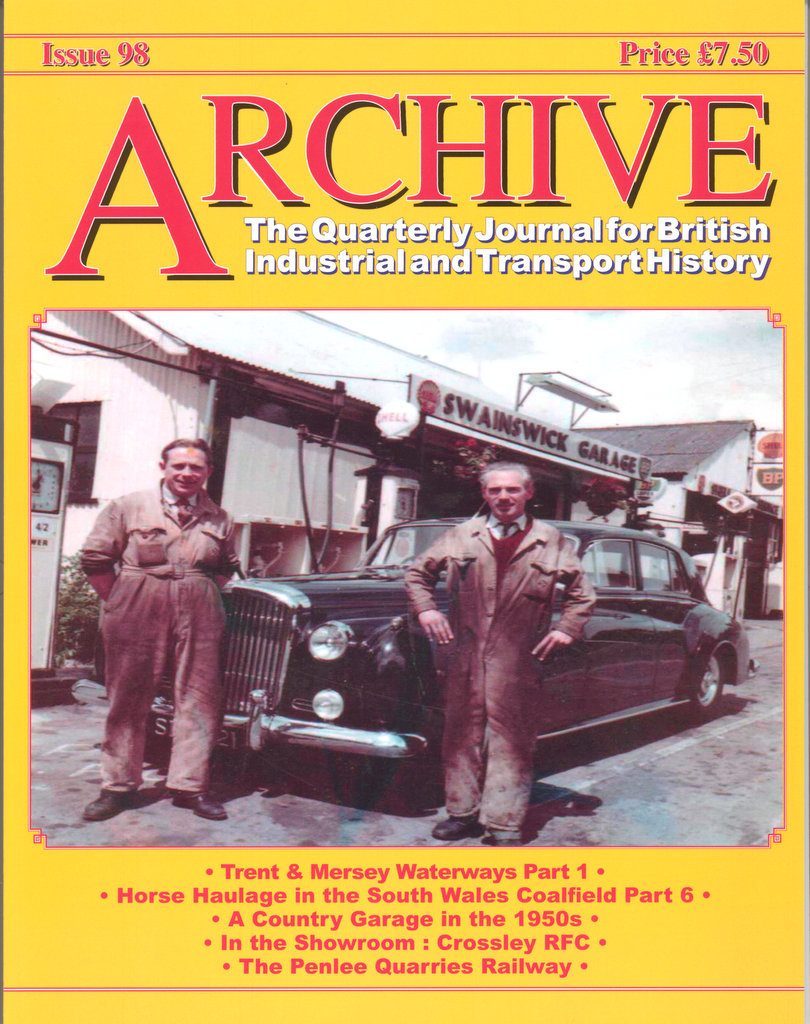 Cygnet back issue price rises
Oh gawd - he's had the management consultants in...
I have, with a degree of regret but a great deal of thought, decided to raise the prices of back issues of all the Cygnet magzines, ie British Railway Journal, Great Western Railway Journal and Model Railway Journal, by around 50p per issue, with effect from today. In the case of MRJ and BRJ the most recent issues (from 245 for MRJ and from 77 for BRJ) are still priced at their printed cover prices.The reasons for this change are a combination of factors:
The relatively high cost of administration and stockholding the large number of items required to support these backlist sales.
The relatively low "ticket price" of these items combined with the lower margin available on these items from Cygnet.
The cost of payment processing for these items, many of which are purchased by means of cards, Paypal and Nochecks, all of which carry additional payment overheads for the business.
All of these items remain available to purchase direct from Cygnet (and other retailers) at their cover prices, but I am afraid it is no longer viable for me to continue on this basis. Looking on the brighter side I will be delighted to continue to supply back issues on this revised basis.

This new pricing applies to both mail order sales and sales in the shop. My system has been fully updated so that all sales scanned in the shop will come up at the new prices.

Also, I am quite often asked if I can supply these journals on a "standing order" basis, and the answer is now unfortunately not. I used to do this, but in order to maintain focus on the Wild Swan publishing business while retaining some sanity I am having to simplify some aspects of the business in order to do better overall. Other online retailers of these magazines will provide this service I believe

MRJ

MRJ 263 is still the latest editiont, edited by Paul Karau himself it features an extended article on Jol Wilkinson's "London Road" model and an article on turning Phil Suttons very nice Class 24 into a Class 25. And also, for all those cheeky boys on RMweb, their "Mrs Trellis" has scratchbuilt a very tiny Ruston on a new fangled Kato N Gauge tram chassis is now out, so for goodness sake some of you, stop wittering on about Smiths and build something - you all know who you are! The rest of this MRJ is pretty special too, not least because of Geoff Forster bringing readers up to date with the latest developments on his beautiful "Llangunlo" model - so very atmospheric. Issue 264 will has been edited by Jerry Clifford and is at the printers now.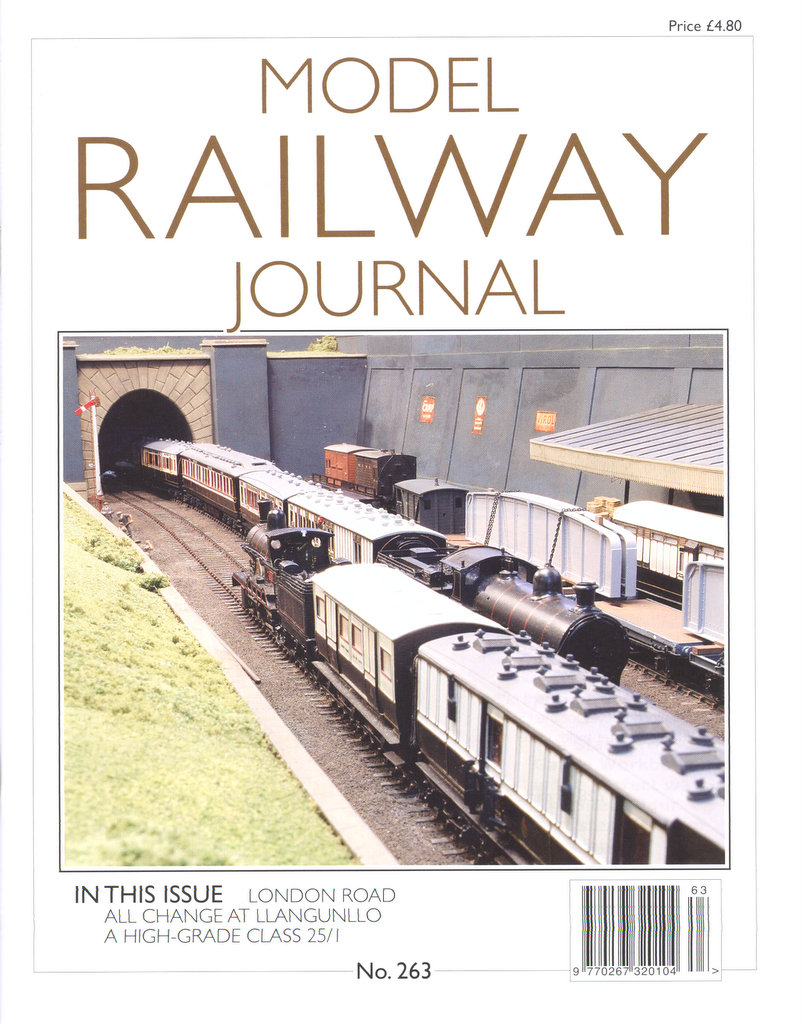 Shop
The shop is situated on the east side of Bath 1 mile from the Guildhall. Bus No. 7 from Bath Bus Station, also calling at the centre (Post Office) will bring you straight here. Free on street parking is also available around Larkhall. Or a pleasant walk along the Kennet and Avon Canal from Bath Spa Station. From the rear of the station cross over the Halfpenny Bridge and turn left, then walk along on to the canal towpath and head out to Grosvenor Bridge from where you cross the A4 to reach Larkhall.
Database generated pages on the site are now mobile phone friendly thanks to the efforts of techical whizz George Mumford.