Larkrail Cancelled
Apologies for short notice, but Larkrail will not be taking place this year. See the relevant page for more details.
Southern Enginemen
Numerous friends and customers have called in to the shop over the last seven years or so, and I have been privileged to enjoy conversations, discussions and recollections covering all sorts of subjects. Although deep in Western territory, and even contemplating repainting everything in chocolate and cream, the shop seems to attract a higher proportion of supporters of the "Suvvern" than any other railway company.
My own love of railways came from my Uncle Norman, who started his working life as a cleaner at Gillingham shed. In the shop one of my favourite regulars is Martin, who started as a cleaner at Nine Elms. I have very few pictures of Norman on the footplate, but Martin is absolutely brilliant at turning up with pictures and ephemera from his railway career. So here are two snaps from the past of young men starting their railway careers.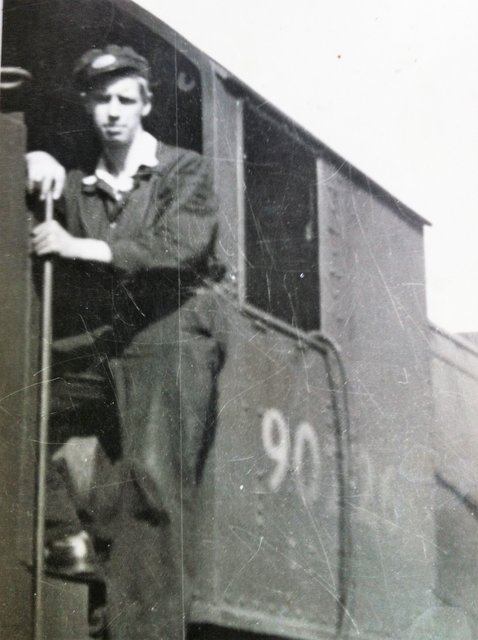 Norman on WD 2-8-0 at Bricklayers Arms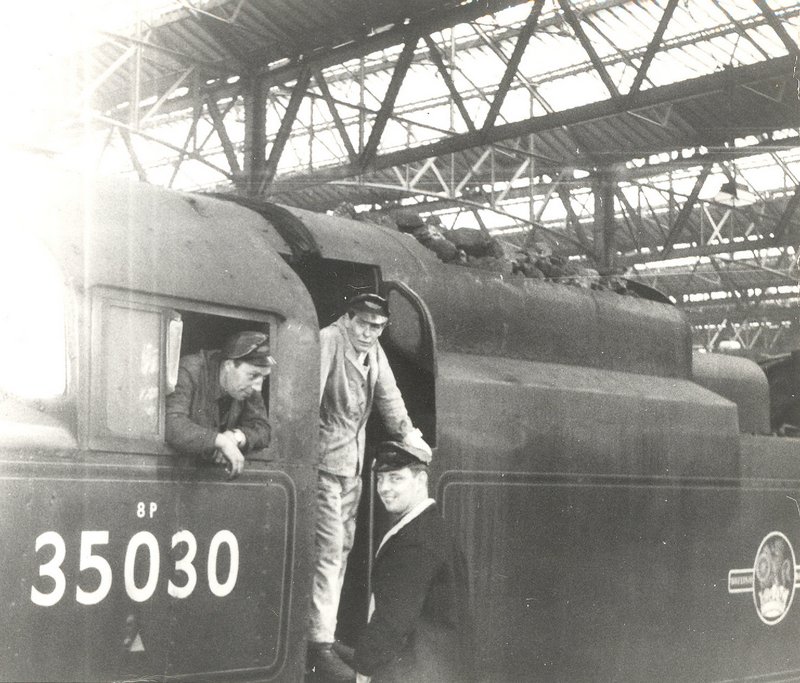 Martin on his first outing as fireman, "Elder Dempster Lines" on a Waterloo to Basingstoke service.

New to stock

BRJ 79 is now out, a lovely collection of articles, Blisworth in the 1940s, decent narrow gauge content and more camp coachery from Mike Fenton. MRJ 262 still the current issue.

Super new book "Tracks in the Sand" an amazing record of one Tim Foster's war service in the Middle East, illustrated with a staggering and fascinating collection of photographs taken in the field. Quite unique I think, a large landscape format hardback priced at £30.00.

"Last Levers On The Fylde" idiotically good value at £15.00, the signalling history of the routes to Blackpool, the surviving parts of which are currently undergoing something of a metamorphosis.


"LNWR Wagons Volume Three" from Wild Swan is now at the final proofreading stage, complete with its comprehensive index to all three volumes in the series. This will be produced shortly, but unfortunately not in time for the Easter shows.

I am otherwise adding additional Wild Swan information to www.wildswanbooks.co.uk the website for the publishing and promotional activities of Wild Swan Books Ltd.

Shop

The shop is situated on the east side of Bath 1 mile from the Guildhall. Bus No. 7 from Bath Bus Station, also calling at the centre (Post Office) will bring you straight here. Free on street parking is also available around Larkhall. Or a pleasant walk along the Kennet and Avon Canal from Bath Spa Station. From the rear of the station cross over the Halfpenny Bridge and turn left, then walk along on to the canal towpath and head out to Grosvenor Bridge from where you cross the A4 to reach Larkhall.

Site last updated Wednesday 9th May 2018 latest additions to stock added, new reviews, unavailable titles removed, search re-loaded.

Database generated pages on the site are now mobile phone friendly thanks to the efforts of techical whizz George Mumford.