Warley NEC
Will be the next show I attend, with all being well a few new Wild Swan titles will be on sale over the weekend. Saturday 26th and Sunday 27th November at the NEC - see you there!
A New booklist is now available, complete listing of all available stock and details of forthcoming titles, send A5 sae for your copy.
Site last updated Friday 21st October latest additions to stock added, new reviews, unavailable titles removed, search re-loaded.
Wild Swan book news
Available now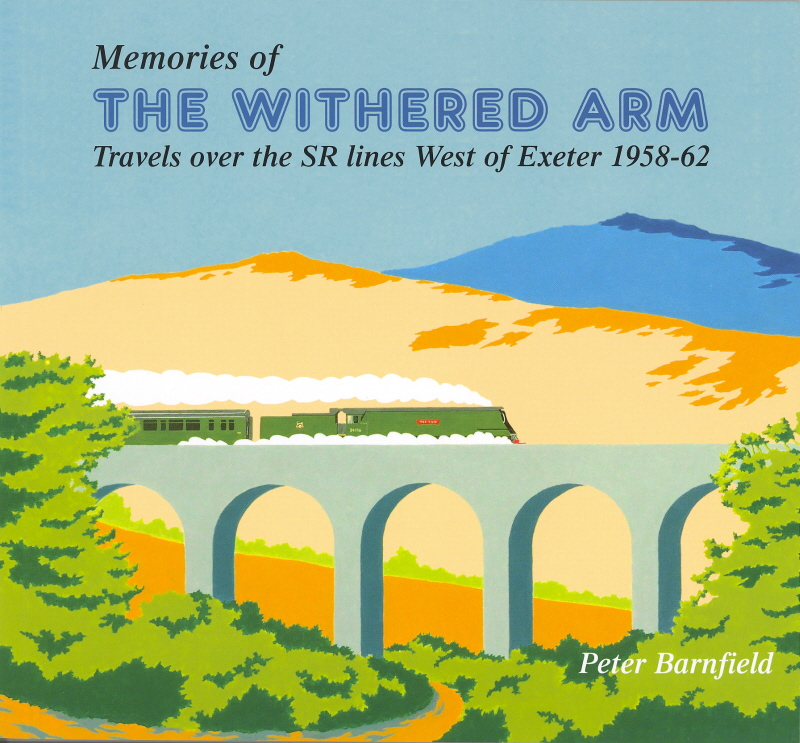 £14.95, extensively illustrated, 96pp
I'm really pleased with the way that this second "portfolio" from Wild Swan has turned out, not least because of the great repro and printing work from Amadeus Press - thank you very much to David, Steve and everyone else up at Cleckheaton for all your help. Peter Barnfield's recollections of journeys made over the Southern Railway's network of lost lines in the West Country, unashamedly nostalgic, well written, and including some really great images - all photographs being taken by Peter himself.
Coming soon
Gerry Beale has put together a beautiful book on the Bridport Branch which will be produced as a jacketed hardback some 160 pages long, I hope to make this available in time for Christmas.
LNWR Wagons Vol 2 is now available in a hardback edition at £36.95 and the final volume in this series has now entered production, I hope to have LNWR Wagons Vol 3 available for Easter 2017 and it too will be produced as a jacketed hardback.
And we are still endeavouring to get Iain Rice's Creating Cameo Layouts out in time for the Warley show at the NEC.
The shop is situated on the east side of Bath 1 mile from the Guildhall, bus services 7 from Bath Station (just outside Debenhams) and also calling at the centre (Post Office) will bring you take you straight here. Free on street parking also available in and around Larkhall. Or a pleasant walk along the Kennet and Avon Canal from the back of Bath Spa Station (go over the halfpenny bridge and turn left) walk along on to the canal towpath and head out to Grosvenor Bridge from where you cross the A4 to reach Larkhall.
Database generated pages on the site are now mobile phone friendly thanks to the efforts of techical whizz George Mumford.