New Book from Wild Swan
Somerset and Dorset Swansong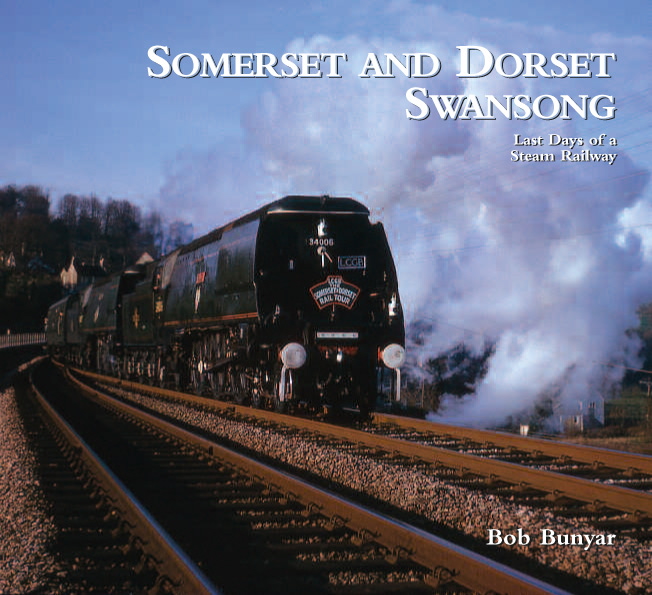 £14.95 sewn softback, extensively illustrated, 96pp
This is the first book to be produced in a completely new and different format fom Wild Swan. Possibly more "accessible" than the main list but still produced to the same high standards and at a competitive price. I flatter myself that this is not "just another" book on the S&D, presenting the story of the last weekend in some detail and containing a wealth of previously unpublished material. I'm currently working on the second book in this new format.
Wild Swan journals
I have very recently acquired remaining stocks of numbers of both LMS Journal and Midland Record from "Cygnet", these are mostly the earlier issues, many of which have been out of print for quite some time. I am selling them all at their original cover prices and they are all now listed on the relevant sections of the website. Quantities of each vary from a very few to twentyish, so if you were after any back issues now is the time to take a look. They are all brand new issues, but some of the earliest have been around in the office for a while and are slightly faded, but no bends, bumps or bits missing. If only I could say the same for myself...
More copies and titles of the Weathering Magazine are back in stock and listed on the website, "rust" is available again.
Iain Rice is just putting the finishing touches to a brand new book for Wild Swan which should be published this year...
1 mile from the Guildhall on the east side of Bath, bus services 6 and 7 from Bath Station and centre will take you straight to the shop. Free on street parking also available in and around Larkhall. Or a pleasant walk along the Kennet and Avon Canal from the back of Bath Spa Station (go over the halfpenny bridge and tun left), although a bit muddy at this time of year especially over Grosvenor Bridge at this end of the route.
Wild Swan Books Ltd
Wild Swan Books Ltd now has its own web pages at Wild Swan Books. "Somerset and Dorset Swansong", from Bob bunyar priced at £14.95 is now available and orderable through the website or from your favourite bookseller.