Site last updated Thursday 9th June latest additions to stock added, new reviews, unavailable titles removed, search re-loaded.
Also major improvement to Wild Swan book pages, missing images added and additional bibliographic information.
And, all the database generated pages on the site are now mobile phone friendly thanks to the efforts of techical whizz George Mumford.
I'm working on the other pages George....
Large numbers of back issues of Midland Record and LMS Journal now in stock, many of which have been unavailable for some years, all listed on the relevant sections of the Wild Swan pages on this site.
Forthcoming from Wild Swan
Memories of the Withered Arm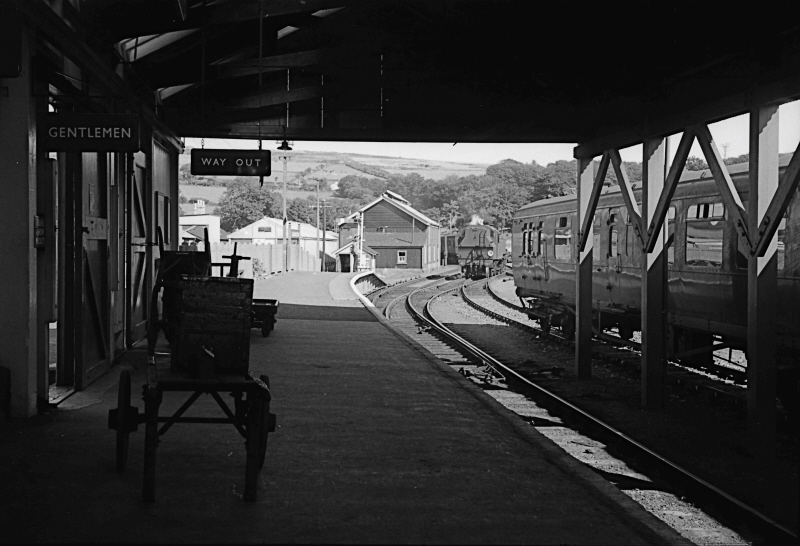 £14.95, extensively illustrated, 96pp
Peter Barnfield's recollections of his meanderings over the Southern Railway's lost network of lines in the West Country. This will be the second in a series of new format books from Wild Swan following the first "Somerset and Dorset Swansong" by Bob Bunyar.
Peter travelled widely over the network and in this fully illustrated book brings it all back to life in a series of journeys. All of the photographs accompanying the text were taken by Peter, the above image being Callington on August 18th 1962. Currently being laid out ready for print, this will be the next book to be published by Wild Swan.
1 mile from the Guildhall on the east side of Bath, bus services 6 and 7 from Bath Station and centre will take you straight to the shop. Free on street parking also available in and around Larkhall. Or a pleasant walk along the Kennet and Avon Canal from the back of Bath Spa Station (go over the halfpenny bridge and turn left) walk along on to the canal towpath and head out to Grosvenor Bridge from where you cross the A4 to reach Larkhall.