The Titfield Thunderbolt Bookshop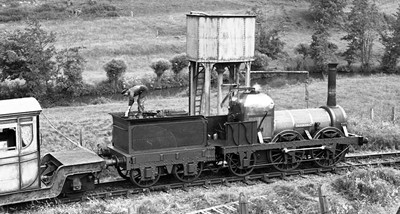 Site last updated 23rd July 2021
MRJ 284 has now gone into production and will hopefully be available by the end of July. Issue 283 is still selling well in the meantime, feedback clearly indicates that readers are happy to be once again reading words penned by Iain Rice. Iain is a great character who has entertained and done much for the finescale end of our hobby over recent decades. It has been a privilege to get to know him a little in recent years, and I am happy to report that he has a book or two for us all not too far up his sleeve.
With the slight hiatus in MRJ production, I thought I would just look back to Issue 246, edited by Karl Crowther back in 2016. It was a classic on various levels, I especially liked it for its fascinating description of the genesis of 'Metropolitan Junction', the sort of model railway that rarely gets built these days. It also featured a beautifully photographed feature on Martin Stringer's 'Tollesbury Quay', being one of the best of the sorts of layout that are built these days.
MRJ Issue 283
MRJ Issue 246
Wild Swan is currently working on a number of new titles, incuding two brand new modelling books from leading modellers who are both active on the exhibition scene. These should become available as the exhibition scene comes back to life after the Pandemic and will I think prove very popular.
At the printers now is a completely new format all colour pictorial book from Wild Swan: 'Diesel Hydraulics a colour retrospective' by Andrew Vines. Andrew previously authored 'Diesels in the Highlands' for Ian Allan, and has put a tremendous amount of work into this book, which we hope will be the first in a series of all-colour productions. Available soon, it contains a very large number of never before published pictures of all of the WR hydraulic types, all set out in large format over 128 pages, £23.95.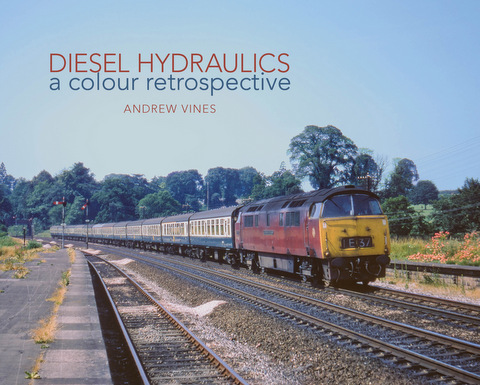 Back issues of Model Railway Journal, Great Western Railway Journal and British Railway Journal continue to sell well. I recently bought in a collection of mint MRJs so some out of print issues have just gone back on to the website. The prices are a little higher to reflect the prices paid and because they are in very short supply. The listing on the website shows what is available.
The Titfield Thunderbolt
Studio 4 Tollbridge Studios, Toll Bridge Road, Bath, BA1 7DE
Tel. 01225 462332

The retail space at Tollbridge Studios is now open to customers every Thursday, customer parking is available immediately outside the premises.
If you cannot find something that you are after, or experience any problems, then please do not hesitate to get in touch. Although this is the World Wide Web and you may be reading this on the other side of the world, the organisation here consists of human beings with an interest and enthusiasm for the books we stock and we are always delighted to hear from our customers via phone, email or in person.
[Title image by Ivo Peters, cty. Julian Peters]