Site last updated Saturday 14th December Latest additions to stock added, new reviews, unavailable titles removed.
The shop is now open for just one day per week, on Fridays only.


Christmas opening

Up until Christmas the shop is also open on Saturday mornings and in addition will be open on Monday the 23rd December.

Mail order continues as normal and the business premises are manned, so postal and trade orders receive better attention than previously. The shop can be open on other days by arrangement, contact us if you are travelling to the shop and can't make a Friday.
Simon Castens and George Mumford
New to stock
All the new titles from Lightmoor Press, two all colour books on the Midland lines south of Gloucester, another lovely Narrow Gauge Album from Michael Whitehouse and also "Severn and Wye Volume 5" by Ian Pope, a continuation of the series of Wild Swan books. Ian is also very kindly helping me to produce a reprint of the long out of print Volume 3 in this series, which should hopefully be available from Wild Swanbooks early next year.

Another very popular series are the books being produced by the Transport Treasury, featuring the wonderful photographs of RC Rileymost popular so far are "Western Ways" and "Somerset and Dorset". Future titles in this series include a book of photographs by George Heiron, which I am really looking forward to seeing. George was a larger than life character who was a regular visitor with his wife to the basement railway room of the much missed Whitemans bookshop backin the 1970s.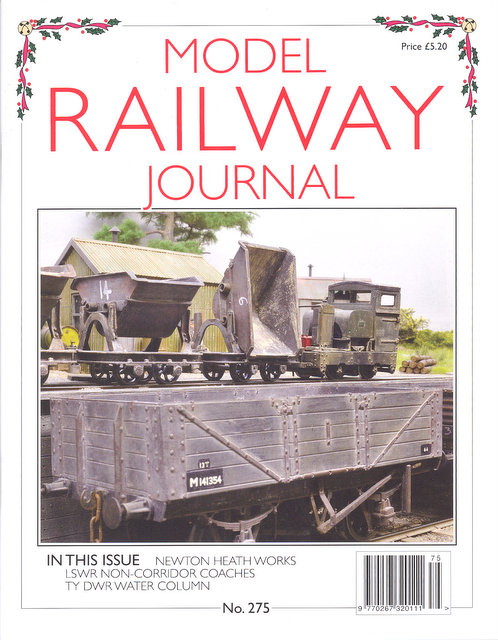 The latest MRJ is edition 275, edited by Paul Karau and Barry Norman and featuring the Cameo Challenge winner "Newton Heath Works" in addition to much else, see the listing on MRJ page for more details.
Warley at the NEC went very well, having this year decided to upgrade to a shell stand Wild Swan was positioned just inside the entrance, between the Warley club sales stand and the Hereford Model Centre. I will continue this arrangement so in future look for Wild Swan just inside the entrance!

Following a flooded basement earlier in the year the shop is gradually getting back to usual, visitors may have noticed that the space has been a bit "cluttered" of late but this will soon be sorted out as I will be able to move stock back downstairs.