Site last updated Saturday 8th February Latest additions to stock added, new reviews, unavailable titles removed.
Shop opening

The shop is now open on Thursdays only. Apologies for this further change, but Thursdays are a better day for a number of customers, the road traffic in and out of Bath is less painful than on Fridays and it also makes more sense from our point of view as Friday is the day that we travel to shows and trying to combine shop opening with the practicalities of going "on the road" is not ideal.


Larkrail

But now for some good news - Larkrail is returning! Put a note in your diary for July 11th, New Oriel Hall Larkhall, further details to follow. I am very happy to say that I am now running the show in conjunction with my very good friend Jerry Clifford of Bath Queen Square, MRJ editing and 2mm modelling fame!

Mail order continues as normal and the business premises are generally manned, so website post and trade orders receive better attention than previously. The shop can be open on other days by arrangement, contact us if you are travelling to the shop and can't make a Thursday.
Simon Castens and George Mumford
New to stock
Southern Way 49 is in stock, as are the new Irwell titles and the fascinating series of books so far based on the RC Riley photographs held by the Transport Treasury. The next in this series features he work of George Heiron, and should be something quite special I think, on order and in stock from next week hopefuly.
George was an artist, photographer and larger than life character who was a regular visitor with his wife to the basement railway room of the much missed Whitemans bookshop back in the 1970s.


Just in from a local publisher in Neath is an impressive and interesting new book on the Barry Railway and its docks, with particular emphasis on infrastructure changes from the 1960s on. It is profusely illustrated with mainly colour photographs taken by the author and forms a fascinating record. See main listing for details.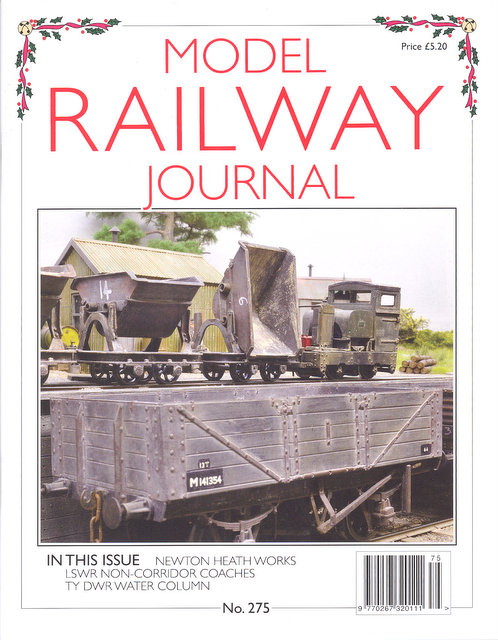 The latest MRJ is edition 276, edited by Gerry Beale, it is now out and will be in stock here any day now. This is last month's cover just as an attractive placeholder...
Warley at the NEC went very well, having this year decided to upgrade to a shell stand Wild Swan was positioned just inside the entrance, between the Warley club sales stand and the Hereford Model Centre. I am definitely contnuing this arrangement for 2020 so look out for Wild Swan just inside the entrance!

The basement remains partially flooded and out of use so the shop is still a bit "cluttered", this will hopefully get sorted out one of these days.....