The Titfield Thunderbolt Bookshop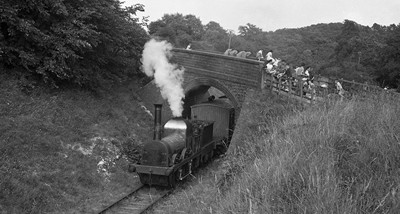 Site last updated 15th September 2020
MRJ 279 Issue 279 of Model Railway Journal edited by Jerry Clifford has been produced and is now in stock.
Although Jerry Clifford is now frequently seen proping up the bar in the Cygnet editorial penthouse, he is still really a 'new boy' whose editorial debut was in Issue 235 at Christmas 2014.
MRJ Issue 279
MRJ Issue 227
MRJ 227 The Christmas before Gordon Gravett had been in the chair for 227 and Jerry was already in with a lovely article on his Tucking Mill Tramway. This vintage issue also featured Dave Barrett's clever P4 "Nottingham Goods" from the Pre Grouping era and Martin McDermott's unbelievably believable Class 37 in faded "Inter City" livery.
Gordon himself contributed an article on creating really convincing tarpaulins, using Cling Film of all things, and Dave Nicholson showed us how he built "floating" pointwork in 7mm scale. So 227 makes a great companion to the latest issue, if you don't already have it!
Cygnet News The Titfield Thunderbolt has bought the back stock of all Cygnet journals, including a number of issues which have been out of print for some years. We have been gradually adding these to the system and the MRJs are now all listed and available to purchase. We have less than half a dozen copies of some issues and a few we don't have at all, but if the issue is listed on the website then it should be in stock. The back stock includes some copies of Issue 6 which sold out of the original print run and a subsequent reprint.
MRJ Issue 1
MRJ Issue 6
MRJ 1 Where it all began, 'post zero', with Bob Barlow setting out the stall and a number of subsequently well known names contributing, not least in the first of the infamous(?) "No 1 Shop" features. Here Rod Neep and Iain Rice describe the conversion of a RTR 14XX to a finescale model using the excellent Perseverance chassis kit and the Airfix body. As relevant now as then, the most recent RTR version of this loco has a much better body than the Airfix, but the chassis is every bit as 'interesting' as was the old one - still it is only 35 years later!! This article remains a great source of information even so.
Roy Link is another name that appears, building a 1/32 scale narrow gauge Bagnall for his "Crowsnest Tramway" - a lifetime theme upon which Roy has just published an exquisite book - see 'New Books' for more details. Bob describes and illustrates a beautiful working model of Stanmore LNWR by Dave Pennington, while the shrinking violet by the name of Bob Essery describes the genesis of what became his "Dewsbury" series of layouts in 7mm scale. All of which is not to forget the sadly late Monty Wells, who having ruffled a few feathers with a Class 40 in zero here builds a Craftsman 02 diesel.
Wild Swan Books Iain Rice's "Modelling With Plastic Structure Kits" came out about five years ago, and while it has done well, we suspect that it would have done better if it had been given a new title. We say this as it is vastly expanded and enlarged when compared to the original book of the same title from 1988. In fact I am just comparing the two and they really are completely different books. The new one is a great manual of construction in the medium of Styrene sheet and section from any source, and is a great reference for properly understanding architecture and translating it into model form.
Plastic Structure Kits
Tanat Valley
With this in mind, it occurred to us that another Wild Swan title really makes a fantastically good companion to Iain's book, this being "The Tanat Valley Light Railway" by Mike Lloyd. This is because apart from being a very attractive record of an idiosyncratic light railway, it contains a large number of scale drawings and sketches of buildings bridges and lineside features that simply cry out to be modelled. Just looking at the two books together makes me want to go and get the Mek Pak out again.....
The Titfield Thunderbolt
Studio 4 Tollbridge Studios, Toll Bridge Road, Bath, BA1 7DE
Tel. 01225 462332

Open on Thursdays by appointment only
If you cannot find something that you are after, or experience any problems, then please do not hesitate to get in touch. Although this is the World Wide Web and you may be reading this on the other side of the world, the organisation here consists of human beings with an interest and enthusiasm for the books we stock and we are always delighted to hear from our customers via phone, email or in person.
[Title image by Ivo Peters, cty. Julian Peters]