Site last updated Wednesday 7th August 2019 Latest additions to stock added, new reviews, unavailable titles removed.

The shop is now open for just one day per week, on Fridays only. Mail order continues as normal and the business premises are manned, so postal and trade orders receive better attention than previously. The shop can be open on other days by arrangement and in addition it is intended to hold themed "special days" in the shop. The reason for this change is to allow more effort to go into producing Wild Swan Books.

Simon Castens and George Mumford

New to stock

LMS Loco Profile 15 The Royal Scots is now available, apologies for the delayed production. Now that the book is produced the response has been very positive, and I hope to now see future titles in the series produced, subject to healthy sales of this new volume. With 180 pages full of information, quality illustrations and with six pull out sheets containing twelve large scale drawings, this is a really great book and something of a bargain at £26.95.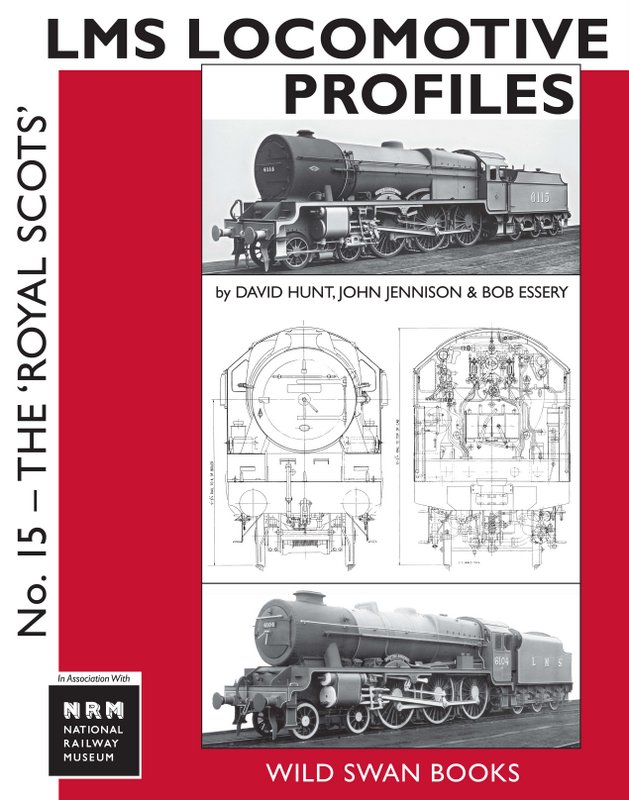 The latest MRJ is out, edited by Karl Crowther it is a classic "active modellers" issue, with Karl himself building a 4mm scale Manning Wardle from an RT models kit. Robin Ashley builds Meldon Viaduct in 4mm scale, Trevor Hughes discusses scratch building techniques, John Elliott introduces his stupendous follow up to the Bradfield Gloucester Square, Richard Dunning builds a chassis for the Golden Arrow body of the "Southern 08" while Kevan Greenhalgh's magnificent OO finescale "Thurlstone" is the centrepiece layout, highly atmospheric and full of operational interest, the Great Central in 1910 being the subject depicted.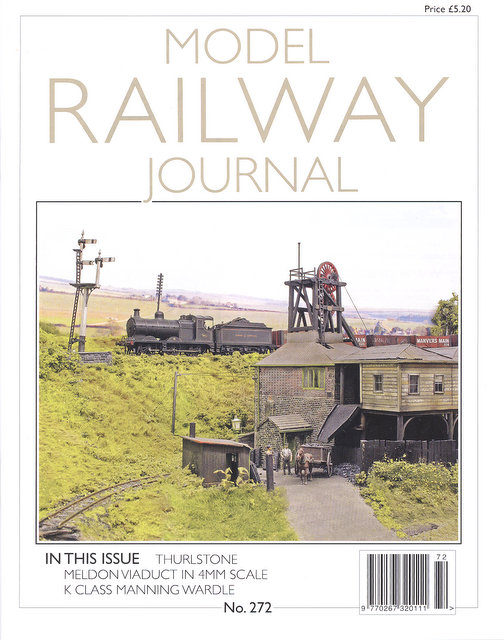 And now for something completely different - I have produced with and for Ian and Ginny Barnfield a really nice reprint of "Steam in the Kitchen". Packed with practical recipes and illustrated by Peter with humorous railway related cartoons, it is a great reminder of Peter's wit and talent, and is also a practical guide to cooking good stuff that is a bit "different" from the run of the mill from the ever delightful and splendidly irrepressible Ginny.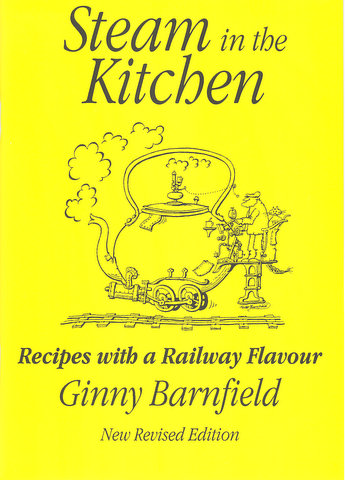 The next show I am due to attend is "Guildex" at Telford on the weekend of the 31st August/1st September, where I will have large stocks of the new LMS Profile on the Royal Scots for sale!