The Titfield Thunderbolt Bookshop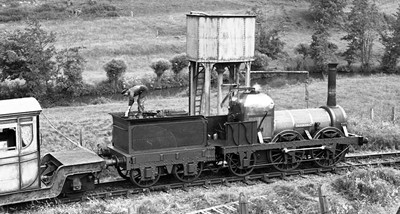 Site last updated 9th June 2021
MRJ 283 is now available. Edited by none other than Iain Rice, features include a team driven 'No 1 Shop'ish piece on the N7 - a fine bit of Easternry if ever there was one; Simon De Souza slow modelling Dromod station, brickwork as only he does it; plus the Maestro himself showing us how to build bad track(!)
In the meantime Karl Crowther's issue 282 is still going down well, lots of you reported enjoying Hywel Thomas's description of a visit to Morfa Bank Sidings and the introduction of Karl's own 'lifetime' layout is splendidly Jenkinson‑esque.
MRJ Issue 283
MRJ Issue 282
Aylesbury LNWR has recently been published and we are really pleased with the way in which it has come out. Beautifully laid out and illustrated, it tells the complete story of how this wonderful and inspiring model railway was created. It also includes full details of its recent restoration by the Risborough MRS which culminated in its triumphant appearance at "Railex" in 2016. The book is greatly enhanced by the superb colour photography of the layout by RMweb 'big cheese' Andy York, courtesy of BRM magazine. Thank you Andy.
The Wild Swan website has been updated with details of "Geoff Williams Aylesbury LNWR", including a table of contents, fuller description and sample pages. Whatever happens with exhibitions, we are now committed to developing the Wild Swan website as an up to date source of information on the whole range.
Aylesbury LNWR
Unconsidered Trifles
Geoff Kent's 'Unconsidered Trifles' is still selling well. Having enjoyed "Grayson Perry's Art Cub", I am still struck by the thought of having an 'encouragement and exposition of trifles' or a 'consideration of the unconsidered' sort of thing. Mind you, it all makes for extra administration, the tail end of the Cameo Competition was rather 'done for' by a sequence of events that has nothing to do with model railways and is still leaving some of us reeling....
Ian Rice's "Modelling with Plastic Structure Kits" is an ideal accompaniment for anyone tempted to recreate some of the interesting and fast disappearing structures and 'trifles' illustrated in Geoff's book.
After the move from Didcot we have now unearthed a few copies of Brian Hart's "The Canterbury and Whitstable Railway"; a very early railway which was amusingly referenced in the "Titfield Thunderbolt". We are making these available at £25.00 each and the book is listed on the website while stocks last.
Plastic Structure Kits
Canterbury & Whitstable
Back issues of Model Railway Journal, Great Western Railway Journal and British Railway Journal have been selling very well. There are now increasing gaps in availability, but many issues are still in stock; the listing on the website shows what is available.
The Titfield Thunderbolt
Studio 4 Tollbridge Studios, Toll Bridge Road, Bath, BA1 7DE
Tel. 01225 462332

Premises are open to customers on Thursdays so long as prevailing Coronovirus restrictions allow it.
If you cannot find something that you are after, or experience any problems, then please do not hesitate to get in touch. Although this is the World Wide Web and you may be reading this on the other side of the world, the organisation here consists of human beings with an interest and enthusiasm for the books we stock and we are always delighted to hear from our customers via phone, email or in person.
[Title image by Ivo Peters, cty. Julian Peters]