The Titfield Thunderbolt Bookshop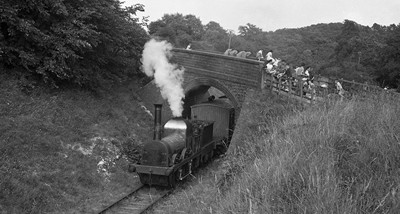 Site last updated 23rd September 2021
MRJ 285 is now available, edited by Jerry Clifford. See main listing for details.
MRJ Issue 284
MRJ Issue 283
In the meantime Iain Rice's Issue 283 is still going down well. Great to have seen Mick Simpson's fiendishly simple "one point wonder" Callaton, another Cameo Competition winner, together with Iain's own account of how to build bad track well (or was that badly), either way it is food for thought that I am pondering as I construct some tightly curved pointwork in 1/32 scale for out in the garden...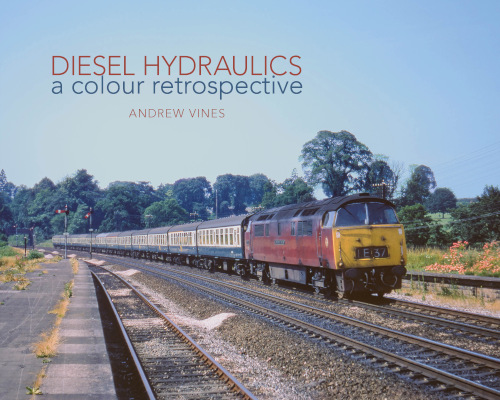 Diesel Hydraulics
At the printers and due for delivery in early September is a new format, all colour pictorial book from Wild Swan; 'Diesel Hydraulics a colour retrospective' by Andrew Vines. Andrew previously authored 'Diesels in the Highlands' for Ian Allan and has put a tremendous amount of work into this book, which features a large number of never before published pictures of all of the WR hydraulic types, all set out in large format over 128 pages. It will be priced at £23.95 and we are taking pre-orders if you wish to secure a copy at release.
Wild Swan is working on two new modelling titles; shortly to go to the printers is 'Trains, Cranes and Automobiles, Radio Control For Model Railways' by Giles Favell and entering the design stage is 'Modelling Buildings' by the highly talented Pete Goss. I had hoped to have both books available for the Warley NEC show this year, which regrettably has just been cancelled, but production of both books is going ahead just the same.
Back issues of Model Railway Journal, Great Western Railway Journal and British Railway Journal continue to sell well. I recently bought in a collection of mint MRJs, so some out of print issues have just gone back on to the website. The prices are a little higher to reflect the prices paid and because they are in very short supply. The listing on the website shows what is available.
The Titfield Thunderbolt
Studio 4 Tollbridge Studios, Toll Bridge Road, Bath, BA1 7DE
Tel. 01225 462332

Premises are open to customers on Thursdays so long as prevailing Coronovirus restrictions allow it.
If you cannot find something that you are after, or experience any problems, then please do not hesitate to get in touch. Although this is the World Wide Web and you may be reading this on the other side of the world, the organisation here consists of human beings with an interest and enthusiasm for the books we stock and we are always delighted to hear from our customers via phone, email or in person.
[Title image by Ivo Peters, cty. Julian Peters]