The Titfield Thunderbolt Bookshop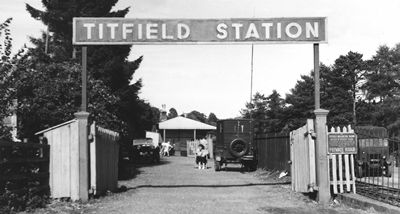 Site last updated 21st November 2023
MRJ 299 is now in stock, see list for full details.
New in stock is 'The Art of Railway Modelling', in which James Hilton develops themes and ideas for small layouts centred around the idea of model railways as 'art'. 104 pages long and priced at £18.50, a detailed description and example content can be viewed on the Wild Swan web site. This new book carries on from James' earlier 'Small Layout Design Handbook', which has now been reprinted (with minor amendments) and is available at £17.50. Full details of the reprinted book are also shown on the Wild Swan site.
Recently published, 'Modelling Buildings' is a fully illustrated guide to how Pete Goss creates his marvellously realistic buildings and model scenes. The book is laid out as a series of step by step guides, complete with photographs, plans and sketches, that detail the construction, painting and placement of buildings into a model landscape.
Figures are also considered, including the modification of standard poses, three different methods of painting and how to group figures in the finished scene. Softback, 144 pages and priced at £26.95, more details can be found on the Wild Swan website.
Now going through its final checks and edits, a definitive new book on Great Western "Siphons" from John Lewis. Delivery of the finished book will now be early in the New Year. A follow on from the late Jack Slinn's book for the HMRS, long out of print, this new book contains a vast amount of information on the evolution of the different styles of vehicle built for milk traffic known as the "Siphons".
Profusely illustrated, with works drawings, and taking the story up to BR days, the book will be a large hardback with a dustjacket priced at £54.95.
Published earlier in May at £28.95, is a new book that tells the story of how, where and why "The Titfield Thunderbolt" film was made. Currently being reprinted, you can still pre-order copies and stock should be available from mid January.
Based upon research in the local paper, together with numerous conversations, letters and other contacts with those who either saw or were involved with the filming, this book, for the first time, gives a detailed account of how this iconic film was made just over seventy years ago.
Illustrated with beautiful images, maps, plans, new artwork and surviving documents, this is a highly visual record that combines the subjects of film, local history, railways and a canal, together with a beautiful landscape.
Large format hardback, 192 pages, and featuring 320 photographs and 9 plans, a more detailed description can be seen on the Wild Swan web site here.
On the same theme, the author's earlier book 'On the Trail of the Titfield Thunderbolt' forms an ideal field guide to exploring the landscape in which the film was made.
Also available is an original work of fiction that takes the situation at the end of the 1953 film 'The Titfield Thunderbolt' and goes on to tell the story of how the villagers and their railway deal with the numerous issues and problems they face in the days that follow the successful Ministry inspection.
The book skillfully evokes familiar characters while breathing life into new ones, all of the while maintaining the spirit and character of the original story and the beautiful Somerset valley and sunshine in which the film was made. 'Thunderbolt's Last Run' is a 122 page softback priced at £11.95.
Model Railway Journal 299, edited by Paul Karau, is now available. See the main listing for full details of this and earlier issues of MRJ.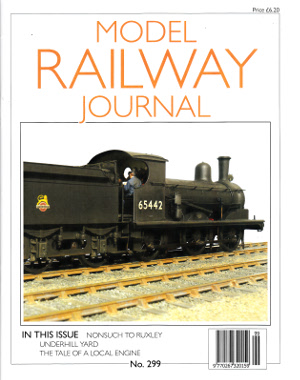 MRJ Issue 299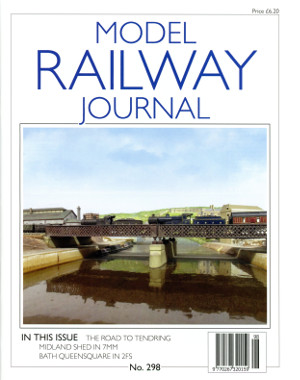 MRJ Issue 298
Published by Wild Swan in late 2022 is the Pictorial Supplement to The Royal Scots (Loco Profile no.15). The pictures are really magnificent and are accompanied by a brief but well informed commentary on the life of the class in traffic. John Jennison has been instrumental in gaining access to some marvellous archive images through Rail Online, many of which are included in this book.
A very splendid record of a singular class of express steam locomotives. The introduction also pays tribute to the late Bob Essery, a friend of both authors and significant contributor to this and other series of books. Additional details can be seen on the Wild Swan website and the book is available now at £19.95.
Another recent publication from Wild Swan is a heavily illustrated "how to do it" book on the fast moving world of animating vehicles and more. It is written by the highly talented Giles Favell, who many of you will have met at shows up and down the Country with his fabulous 'Denton Brook' layout. 'Trains, Cranes and Automobiles - Radio Control For Model Railways' is available now at £24.95 and it gives a full account of how you can modify vehicles, cranes, locomotives and even figures.
The ideas and techniques Giles reveals have numerous potential applications and will hopefully inspire railway modellers to a myriad of miniature innovations of their own! Full details, including a complete list of contents, can be found here on the Wild Swan website.
Spring next year should see the publication of 'Milk on the Rails' from the aptly named Matt Pinto, which covers the development and operation of bulk milk traffic.
In order to reduce stocks, but also to promote and hopefully share some really outstanding books, I have put together a number of multi book offers - see the Special Offers page.
The Titfield Thunderbolt
Studio 4 Tollbridge Studios, Toll Bridge Road, Bath, BA1 7DE
Tel. 01225 462332
If you cannot find something that you are after, or experience any problems, then please do not hesitate to get in touch. Although this is the World Wide Web and you may be reading this on the other side of the world, the organisation here consists of human beings with an interest and enthusiasm for the books we stock and we are always delighted to hear from our customers via phone, email or in person.
[Title image by Ivo Peters, cty. Julian Peters]